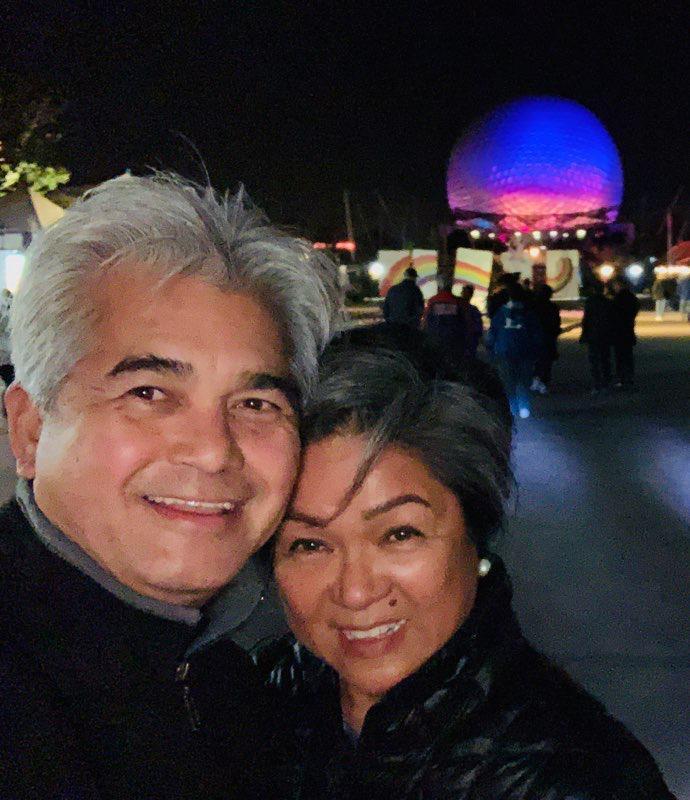 CASA MANILA MISSION STATEMENT
We believe that Filipino food is distinct and unique and ought to be shared with people of other cultures.
We will provide fresh, healthy & delicious Filipino cuisine (no MSG added, lower salt & oil, fresh meat – seafood – vegetables) for dine in, takeout, delivery, catering services and banquets at CASA manila.
At CASA manila, our goal is to also provide a pleasant experience of Filipino hospitality and artistry in a clean, charming and authentically "Pinoy" ambience showcasing Filipino culture.
Our CASA manila team will do our utmost to ensure that the quality of food and services meet and if not exceed our clientele's expectation.
CASA manila Inc. will support and collaborate with those whose efforts promote a socially just, environmentally sustainable and spiritually fulfilling world, and hope one day of becoming a business model which stands for professionalism, social responsibility, creativity, and integrity.
Mila Nabor-Cuachon                  Rizalde Cuachon
CEO/Creative Director                CFO
December 2010

We believe that Filipino cuisine and culture deserves to be enjoyed by many non-Filipinos and Filipinos alike. It is about time!
Our hope is to amplify "what is Filipino" and celebrate the unique diversity of regional and cultural influences found in our food, décor, lifestyle, hospitality and people. Authentic Filipino cuisine cooked the classical way is a blending of cooking methods and ingredients from Spain, China, America, Mexico, Indonesia, and South Asia found in our many recipes, while remaining unmistakably Filipino. Preserving and promoting our culinary tradition is important to me and is expressed in CASA manila's signature recipes, family-style dining, and especially in our tribal Kamayan feasting.
We are inspired by "Lola's (grandmother's)" cooking in a time and a place when she went to the market daily to carefully select her ingredients for its freshness. Very early in the morning, she prepared the dishes for the day: breakfast, lunch and dinner, all from scratch and freshly cooked for her family. In other words, the meals were prepared with love and care from recipes handed down from generation to generation.
Our culinary philosophy is called "Nature to Nurture". Simply put, the least we tamper with Mother Nature's goodness, the more our food will nurture our bodies. We limit the use of MSG, salt, artificial flavoured powders, processed ingredients, and oil. We take other labour intensive steps to make our dishes cleaner and healthier, without compromising the rich, full body of authentic, home-style cooking. 
We have brought Filipino cuisine into the 21st century by offering vegan, vegetarian options and welcome those with allergy sensitivities, to make it more inclusive.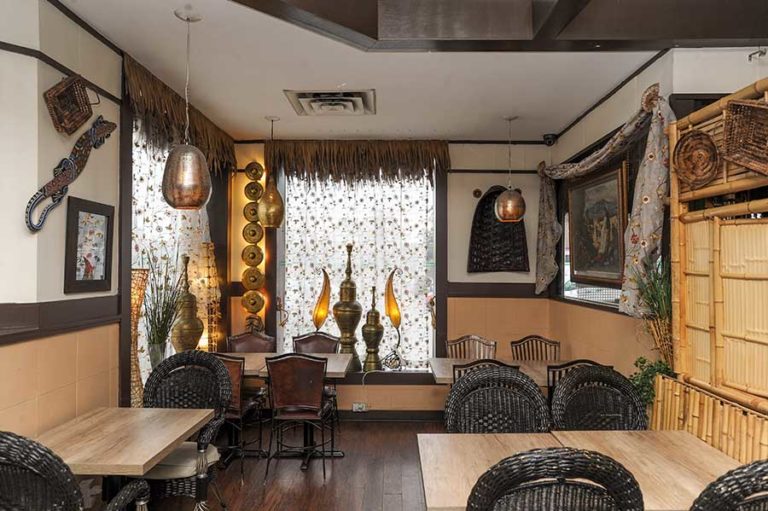 CASA manila interior decor expresses the diversity of the Filipino cultural mosaic. My hope is to transport you to the Philippine Islands as soon as you walk through the doors. We celebrate our indigenous roots, our tropical geography, our provincial life, our Spanish and American colonial history, and Indo-Malay-Oriental influences through our artwork and furnishings in our 80 seat restaurant, right in the heart of North York.
Our location is conveniently between the two major highways Hwy #401 & the DVP, only blocks away from both, and with TTC accessibility. We have ample free parking, and are open 7 days a week for lunch and dinner, for your convenience. We have a liquor license and an exciting bar and non-alcoholic beverage selection.
CASA manila embodies the Mabuhay Spirit which means "Welcome and long live!" and is in how we care about your experience with us. We look forward to welcoming you to be our guests.